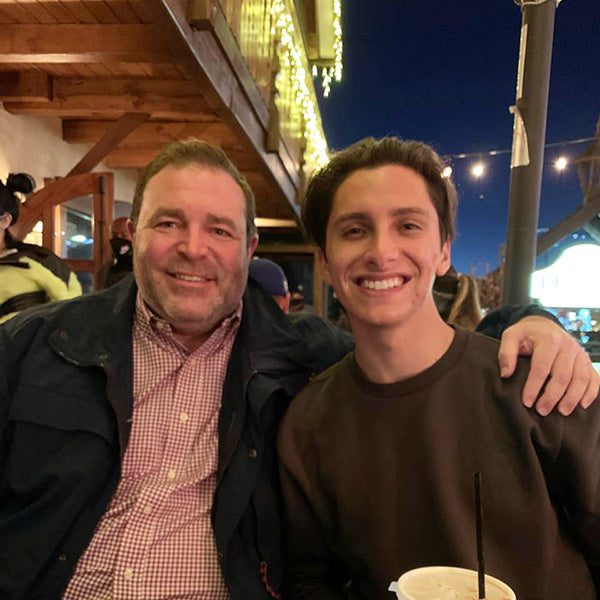 Hello, I'm Spencer Verhines
I'm the founder of American Classic Coffee Company. I began this company so that I could provide exceptional, high-grade specialty coffee to you at a fair price. Coffee is a trendy thing nowadays and many trendy companies have popped up to provide their families, friends, and fans their coffee. American Classic Coffee Company is not a trendy company nor will it ever be. If you love coffee and have a hard-working work ethic then this coffee is for you. I don't care if your collar is blue, white, or no collar at all. I don't care about your personal beliefs or political stripes, if you love America and coffee then this is the right company and coffee for you.
A little about me. I grew up in Southeast Missouri. My hometown is Jackson but I include Cape Girardeau as well due to my parents being divorced and living in both towns. I loved the area and still do. Although I didn't listen to my parents as much as I should have as a kid, I did manage to learn how to work hard and to have a never-give-up attitude. I carried those qualities into adulthood and they've helped me overcome severe circumstances that life, and my own decisions, can sometimes bring. I'll expound on that in a minute.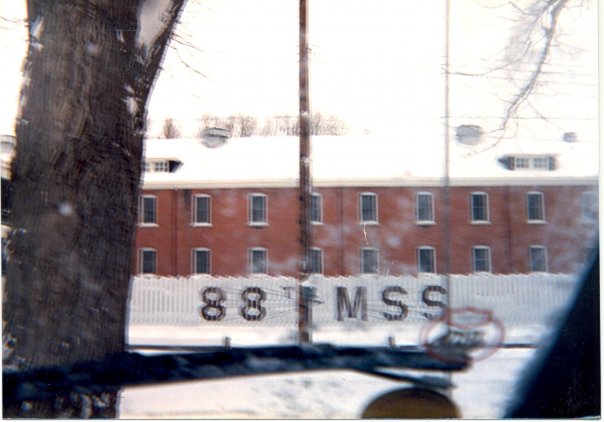 A few accomplishments I think are worth noting are that I'm a veteran of the United States Air Force. I consider this an accomplishment because I lucked into the decision to join the military. It was something that I had always wanted and planned to do but I had no way of knowing the impact it would have on the rest of my life. I met some of the finest men and women while serving in the USAF. I thank God for the opportunity to serve. I credit my dad, my grandpas, and my uncles for the inspiration to join the military.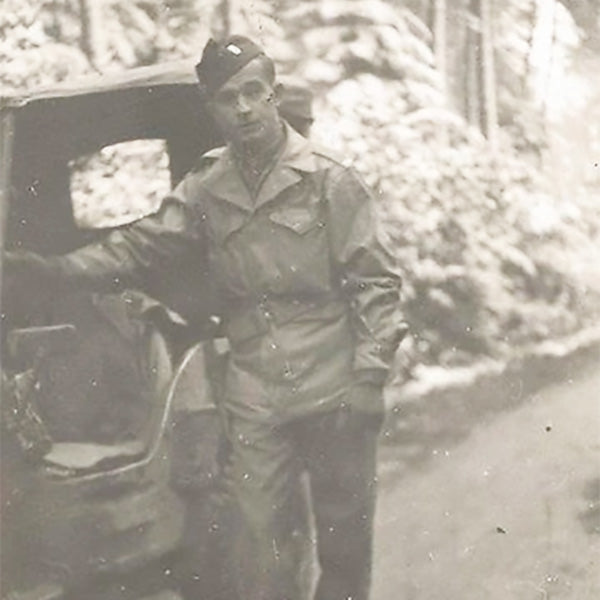 Another accomplishment I want to mention is that I earned my Eagle Scout in Boy Scouts. I want to mention this not because I want to bring attention to myself but I want to thank my Grandpa Seabaugh (Woodie's Brew) for keeping me on track when I wanted to quit. He was with me at all the yearly Scout Camps and the many scout trips throughout my time in Boy Scouts. He helped me earn Eagle Scout by helping me build a bench that sat at the only Greyhound bus stop in town.  It's because of my Grandpa Seabaugh that I didn't quit the Scouts but stayed in and earned my Eagle. Thank you, Grandpa. I love you.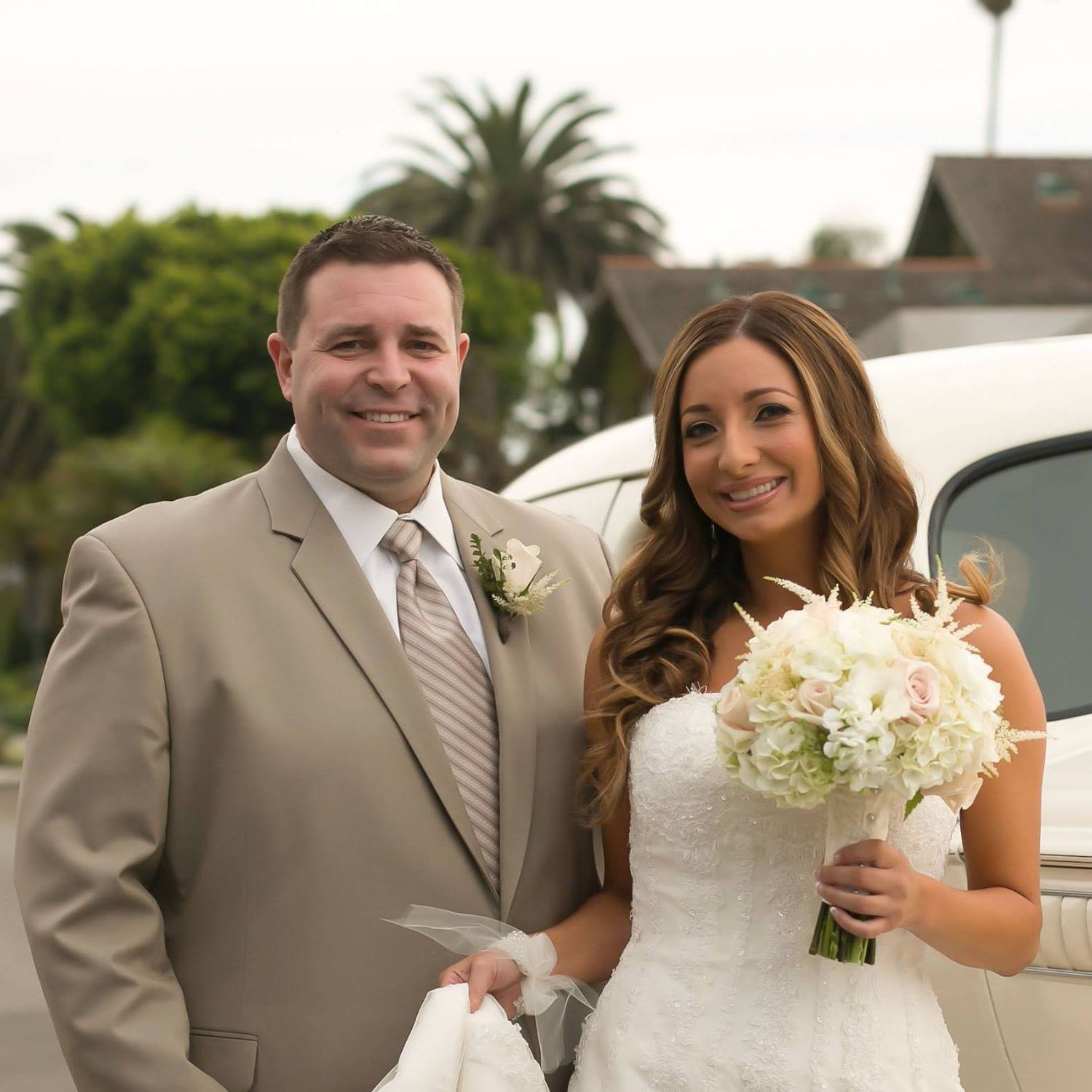 I saved the best for last.
The accomplishment that is numero uno in my book is being allowed to be a dad. My wife allowed me to be a father to her son when she said yes to me back in 2011. We had been dating since 2006 and it took some time for her to introduce me to her young son, Cristian. When I met that young kid I instantly fell in love with him and knew that he was to be my son. He deserved a loving father, one that would be there for him through everything and I knew that that person was going to be me.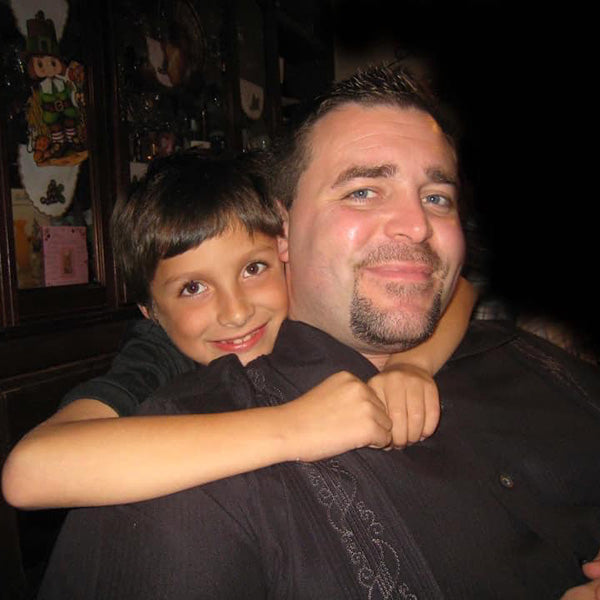 That decision was put to the test back in 2007 when the company I worked for closed and I lost my job. It was during my first trimester at Pepperdine to complete my degree and things were good one day and then the next they weren't. Because the mortgage meltdown had cost so many people so much, mortgage loan officers were blackballed here locally and I couldn't find a job. I could have gone back to Missouri and lived with my parents while getting back on my feet and could have restarted the completion of my degree but that would have meant leaving Leticia and Cristian. There was no way I was going to do that. My landlord had asked me to move out because his sister and her young children needed a place to live, as they had just lost their home to foreclosure so I put my best buddies (my dogs) into a local boarding facility and decided to live out of my vehicle for a few days until I could find a job and get another place to live.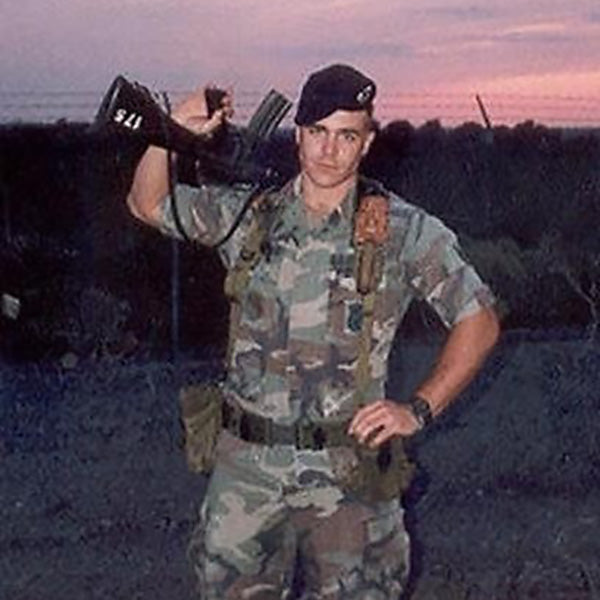 A few days turned in to about four months. I ended up living in vacant buildings, my car, hotels, etc. I was extremely tempted to move back to Missouri where things would instantly be easier and stress-free. There was just one problem with that. I wouldn't be able to be with Leticia and Cristian. I had already determined in my heart to ask her to marry me and to be a father to Cristian, so moving back to Missouri and a life of ease wasn't an option. I knew I was taking an extreme risk and that there was a possibility that it wouldn't work out. We were only dating and the last thing a woman wants in her life is a man who is so unstable that he doesn't even have a place to live. She never gave up on me though. She was a rock and never let up on how she loved and cared for me. I can still remember how I felt during those early morning hours while looking for a safe place to park so that I could go to sleep for the night. I owned a pretty nice SUV at the time so my vehicle didn't look out of place in nice, safe neighborhoods. It was during those times that I felt the most lonely and hopeless. To get through those nights I would fix my mind on finding a way out of that situation and somehow overcoming it. I read my Bible and prayed a lot.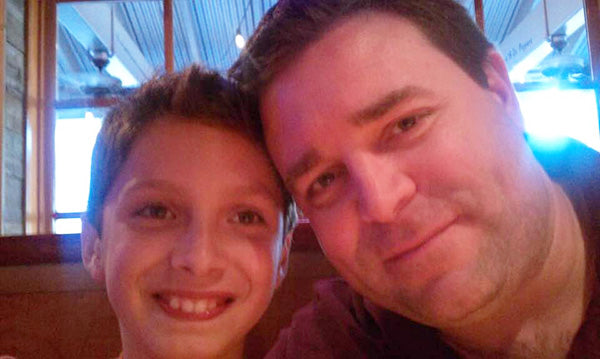 I decided to include this part of the story because many people go through really hard circumstances in life. So hard that they make mine at the time look silly. Then, there's those who may be in the middle of severe circumstances and need to read about someone who has experienced hell, too, and made it through to the other side because they never gave up.
My message to you, whether you're in some tough circumstance or not is to never give up. Keep going. One step at a time. Read the Word. Pray to the Lord. Fix your mind on finding a solution and take steps, however small, to reach the outcome that's desirable to you. You can absolutely do it. You can make it through. I've come to learn that the circumstances of life are lies of the enemy. They're meant to defeat you, cause you to give up. Don't do it. Don't you dare give up! People are counting on you and how you handle this is their example for how to handle things when life throws them a curve ball. Put one step in front of the other and keep going. You'll reach the end of the hell you're experiencing, and you'll emerge as a better person. As I said, circumstances are lies from the enemy. If you don't change your course, they will. They will change if you stand strong and determined. Keep your chin up and your face forward. Now, go. Get on with causing victory over these issues and get to winning!

What happened with my story? Well, in the end, it worked out. I stayed in school during this whole time and even though I wanted to give up, I never did. I eventually found another job and moved into a condo in Laguna Beach, just a few yards from the beach. I spent many nights sitting on the stairs to the beach reflecting on what I had just come out of. Most of the experiences I had while being homeless sucked and they took a toll on me but I wasn't going to leave Leticia and Cristian. Doing so would have been giving up and I just don't do that. A couple years later, life threw more jacked up circumstances at me like cancer, job loss, extended illness, etc. But again, although I felt like giving up a times, I never did. I overcame it all. Now, Leticia and I have been married for almost 8 years (as of this writing), Cristian is in college, I've lost almost 100 pounds and I've started my business, American Classic Coffee Company.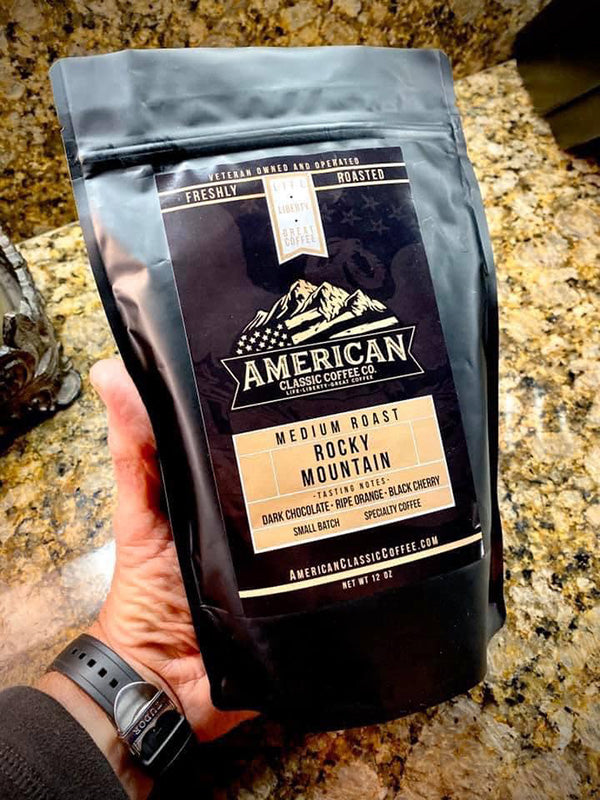 I chose this business, the coffee business, because it was a key part in me overcoming the mental hell I've gone through over the last several years. As soon as I would begin that first cup of coffee, optimism would fill me and my mood would be transformed from depressed to optimistic. Coffee is something I can enjoy with people who hold different beliefs than me, different lifestyles than me, and different politics than me.
Exceptional, high-grade specialty coffee is the great
"bringer-together," not a divider. While we should never compromise on our morals and values, we don't have to be disagreeable and can find common ground on which to agree. From there, we can agree to disagree and be ok with that. We can still give and receive respect to/from those who differ from us. Coffee is the one thing people with many differences can come together over and enjoy. So, to all you who are different than me, let's get together over some great coffee and talk.
In closing, I want to challenge you on something. If you're going through hard times and the circumstances have you down, rise up, kick those lying circumstances in the tail and move forward. Don't base your actions on what you see or feel. Base them on what you believe and that belief must be one of you winning. It has to be one of you triumphing over whatever it is that's trying to defeat you. Refuse to quit. Remember to keep your chin up, your face forward, and to never give up!